Despite staunch opposition from the UN and rights organizations, Lebanon has announced it intends to start repatriating tens of thousands of Syrian refugees within the next few months. The plan will entail sending back 15,000 Syrian refugees each month.
More than one million Syrians who fled the eleven-year conflict in their country are currently hosted in Lebanon, which has one of the largest refugee populations worldwide.
Officials claim that the influx has cost Lebanon billions of dollars, and has also harmed its already compromised infrastructure as the country continues to battle the prospect of a financial collapse.
"We are serious about implementing this plan and we hope to do so within months," Lebanon's caretaker Minister of the Displaced, Issam Charafeddine, told The Associated Press (AP).
"This is a humane, honorable, patriotic and economic plan that is necessary for Lebanon," he added.
Read more: Lebanon threatens to expel Syrian refugees
'Entirely safe' parts of Syria
Since March 2022, a committee made up of Minister Charafeddine, interim Prime Minister Najib Mikati, six other ministers, and Lebanon's General Security organization has been working on the proposal to start gradually repatriating about 1.5 million Syrian refugees from Lebanon.
Next week, Charafeddine intends to travel to Syria to meet with Syrian Minister of Local Administration and Environment Hussein Makhlouf — hoping to reach an agreement on the timeline of how to return 15,000 Syrian refugees monthly.
Charafeddine said that Maklouf had told him that the Syrian government could provide temporary shelter for repatriated refugees in areas that were "entirely safe."
He added that Lebanon was hoping to repatriate larger numbers of refugees if the Syrian government was able to receive them "at a later stage."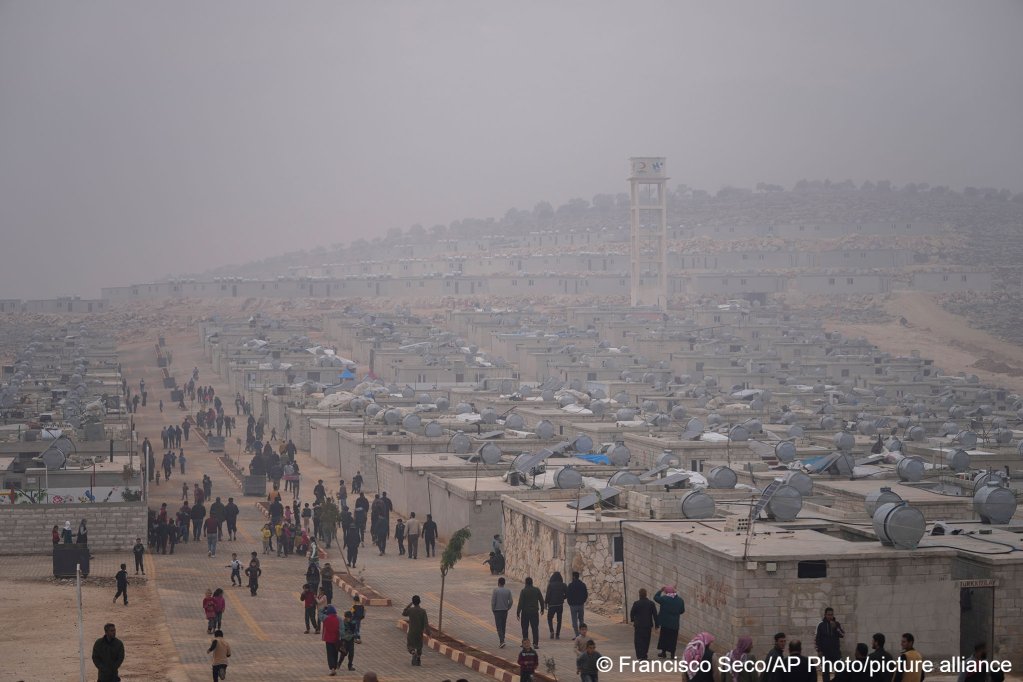 Read more: Lebanon: Syrian doctor delivers healthcare to refugees in mobile clinic
Human rights groups react with contempt
However, recent reports from human rights organizations detail instances of arbitrary detention, forced disappearances, and a variety of other human rights violations against refugees returning to Syria.
But Charafeddine has dismissed these reports as part of a "fear campaign," adding that he had information saying that the Syrian government was going to drop charges against former opposition fighters and members of the political opposition.
Charafeddine told AP that he was "surprised" to hear that "the Syrian state has eased matters a lot for returns even when it comes to security matters."
"Even those who held weapons will get waivers," he claimed.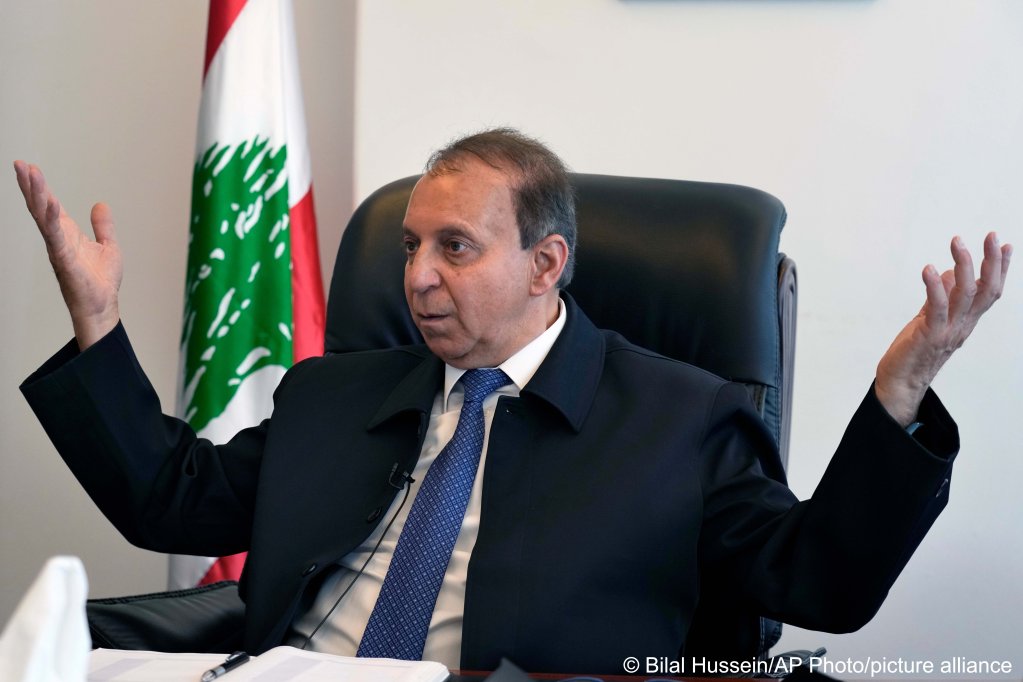 Read more: UN chief asks for more solidarity with Lebanon, especially refugees
Charafeddine blames UN for stifling return movement
The UN High Commissioner for Refugees meanwhile has expressed opposition to this involuntary repatriation plan to Syria, adding that returning refugees could face grave risks:
"UNHCR continues to call on the government of Lebanon to respect the fundamental right of all refugees to a voluntary, safe and dignified return," a statement by the UN body read.
UNHCR stressed in the same press statement that it was in no way engaged in negotiations with the Lebanese and Syrian government on planning refugee returns.
Charafeddine criticized the UNHCR for its meddling in the matter, adding that the alleged unwillingness of the agency to redirect refugee aid to Syria was the main deterrent keeping Syrian refugees from returning to their homeland.
"Whatever the UNHCR's position is, we will go ahead with the plan," he said.
According to UN estimates, 90% of Syrian refugee households in Lebanon live in abject poverty. This has likely only deteriorated since late 2019, as Lebanon continues to battle with a crippling economic crisis that has seen its currency collapse.
With rising fuel costs only adding to the problem, many commodities have become scarce across the Mediterranean country. This has led to a growing number of Syrian refugees as well as Palestinian refugees and Lebanese nationals trying to flee the country by sea to Europe in recent months.
Read more: Lebanese migrants look across the sea to Europe
with AP
source : Lebanon plans to send 15,000 Syrians back home each month - InfoMigrants