Turkey has announced plans to tighten conditions for foreigners to be eligible for residence permits. New rules to be introduced next month will especially affect Syrian refugees and other migrants in certain neighborhoods.
Following increasing public anger against refugees and migrants living in Turkey, the government has unveiled a new set of measures, originally announced in February, stipulating that foreigners, including Syrian nationals, will no longer be allowed to reside in areas where a quarter of the population is already made up of foreign nationals.
The quota has now been adjusted to 20%, Interior Minister Süleyman Soylu has been quoted as saying by Turkey's state-funded Anadolu news agency. Solyu added that new residence permits would therefore not be issued anymore in about 1,200 neighbourhoods across the country.
Read more: Syrian refugees in Turkey turn into a political pawn
In related news, Soylu announced that the Turkish government will not allow Syrian nationals to visit family in Syria for the upcoming Muslim holiday of Eid al-Adha, which will take place in mid-July. A similar ban had already been applied earlier in the year for the holiday of Eid al-Fitr, which marks the end of Ramadan. Refugees can lose their protection status if they travel back to the country in which they say they suffer persecution.
Turkey is home to one of the world's largest refugee populations, with more than 3.7 million people from neighboring Syria having found refuge there. Interior Minister Soylu said on Twitter that if Turkey had not taken measures such as erecting a border wall, a total of 8 million refugees and migrants would have come into the country. He did not specify, however, on what the figure was based.
Anti-migrant rhetoric ahead of elections
Soylu's announcement comes as Turkey prepares for elections in 2023. Opposition parties have vowed to start relocating Syrians back to their country if they win, leaving Turkish President Recep Tayyip Erdogan and his AK party in the position of having to appease public sentiment against refugees.
As Syrians are registered under the UN-designated temporary protection status in Turkey, the government cannot force them out as long as they don't break any laws or are in violation of the terms of their status. Therefore, the focus is on encouraging voluntarily return. According to Soylu's statement, more than half a million Syrians have already made use of voluntary return schemes.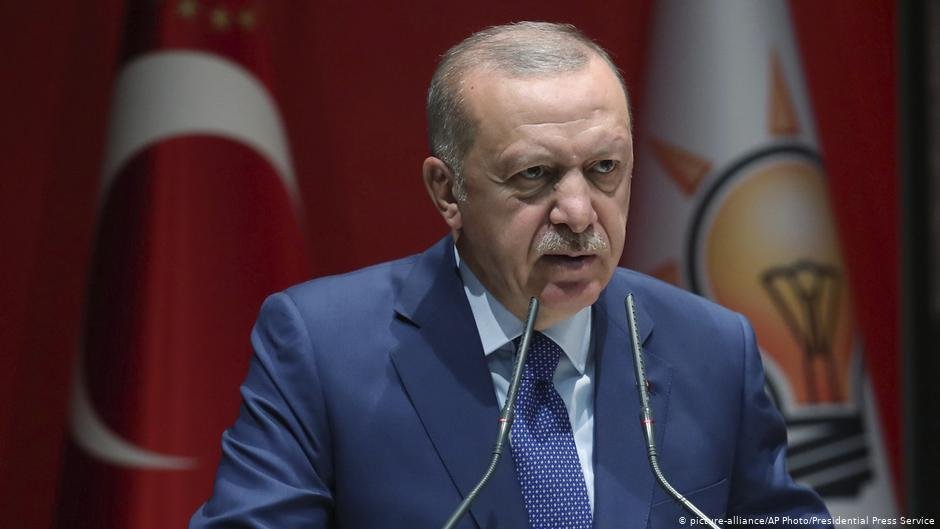 Read more: Erdogan announces return scheme for one million Syrians
The present government hopes to send as many as 1 million Syrians back to a proposed "safe zone" in Syria, located along the border with Turkey, which is effectively under Turkish military control.
Many countries, however, believe that Syria is still unstable and unsafe for people to come back to.
Read more: Turkey relocates Syrian residents in the capital after anti-migrant riot
With dpa, AA
source : Turkey limits residence permits for foreigners - InfoMigrants