Recently, Lebanon and Turkey announced plans to send up to a million Syrians back home, claiming much of Syria is now safe. This is making some in the Syrian population nervous.
Lebanon is still in the grip of an economic crisis. An estimated three out of every four people are now living in poverty. Recently, the government there announced they planned to send back up to 15,000 Syrian refugees per month. Turkey too said it would begin operating a voluntary return program for Syrians who wanted to go home. They said they hoped to send a million back.
But these announcements have made many in the Syrian refugee population nervous. They fear that the voluntary return will in fact be forced. A 30-year-old Syrian refugee in Lebanon spoke to the news agency Associated Press. Out of fear of reprisals, she asked to be called by her nickname Umm Jawad, which means mother of Jawad, her eldest son, who is 11 years old. Umm Jawad also has another child aged six.
Also read: Lebanon plans to send 15,000 Syrians back home each month
Fleeing to Europe?
Umm Jawad told the AP reporter that she had managed to survive ten years in Lebanon, having fled there in 2011 when her home city of Homs was under siege. She said now she and her family were considering fleeing to Europe to avoid being sent back.
Umm Jawad, her children and husband live in a tent not far from the Syrian border in eastern Lebanon. "The Lebanese are not happy with their life here and are trying to leave, so what does that mean for Syrians?" asked Umm Jawad.
Life in the camp is also getting harder, reported AP. "Donor fatigue, the COVID-19 pandemic, and Lebanon's crippling economic crisis have forced more refugees to go into debt to afford food, medicine, and rent," writes the agency.
There are more than one million Syrians currently living in Lebanon, which has a population of just over five million. The United Nations and human rights organizations have condemned the Lebanese plan to start deporting Syrians, but the country's government say they don't have enough money to look after them.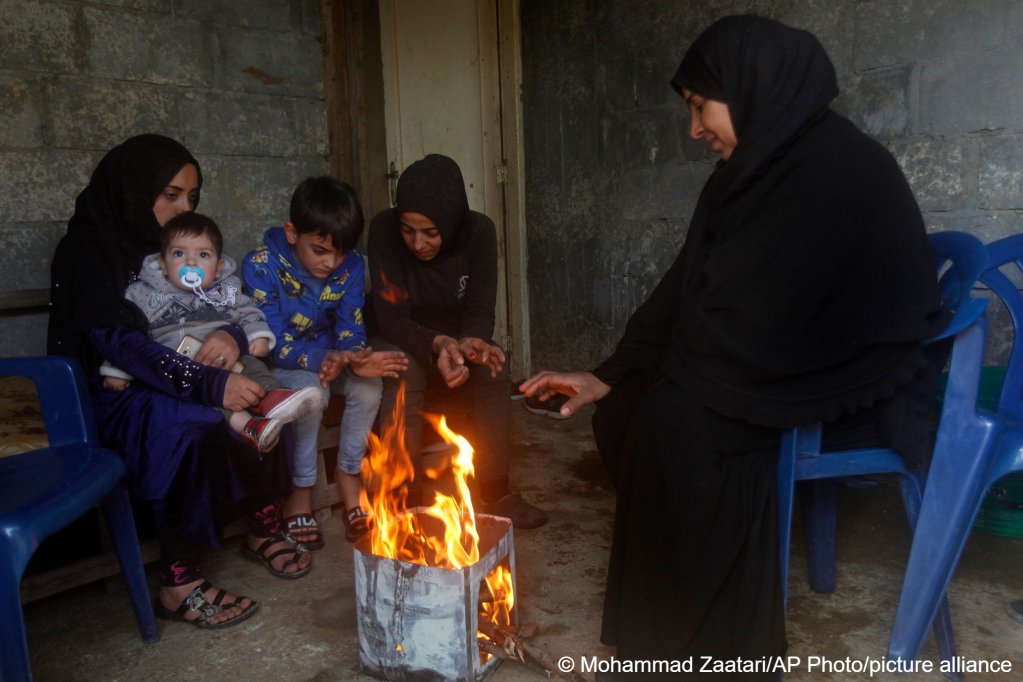 Safe to return?
The Lebanese authorities say that Syrian officials assured them in April that Syria has safe areas where the refugees can return. The Syrian authorities promised that those who returned would be issued with ID cards, birth certificates, social services, and temporary housing with "viable infrastructure," reported AP, which was privy to a Lebanese government document about the assurances.
Syrian President Bashar Assad has also promised to offer pardons to his political opponents, as well as military draft evaders. In reality though, reports AP, "the Assad government has struggled to rebuild areas it has reclaimed through devastating sieges and air raids, and Syria's economy, like that of Lebanon, is in tatters."
Also read: Syrian doctor delivers health care to refugees
Many Syrian men fear being sent back to the army to complete or start their draft, and others who may not agree with the Assad regime told AP about the "oppressive omnipresence of their country's notorious security services."
Fear of conscription
Umm Jawad is one of those who thinks her husband may be conscripted. She told AP: "You have check points every few hundred meters, between every neighborhood, and crime is rampant. You just can't feel safe even in your own home.+
According to the latest figures from UN Refugee Agency UNHCR, updated on July 7, 2022, there are still 5,605,388 persons of concern.
About 3.6 million of them reside in Turkey and 831,053 were registered in Lebanon as of June 30, 2022. In its Global Report on Syria at the end of 2021, the UN deemed that 13.4 million Syrians still required "some form of humanitarian and protection assistance" inside Syria, including some 6.9 million internally displaced people (IDPs).
UNHCR concluded that "people's ability to meet their basic needs [had] decreased as COVID-19 brought significant economic and social distress, on top of the effects of the ongoing conflict, inflation and existing sanctions."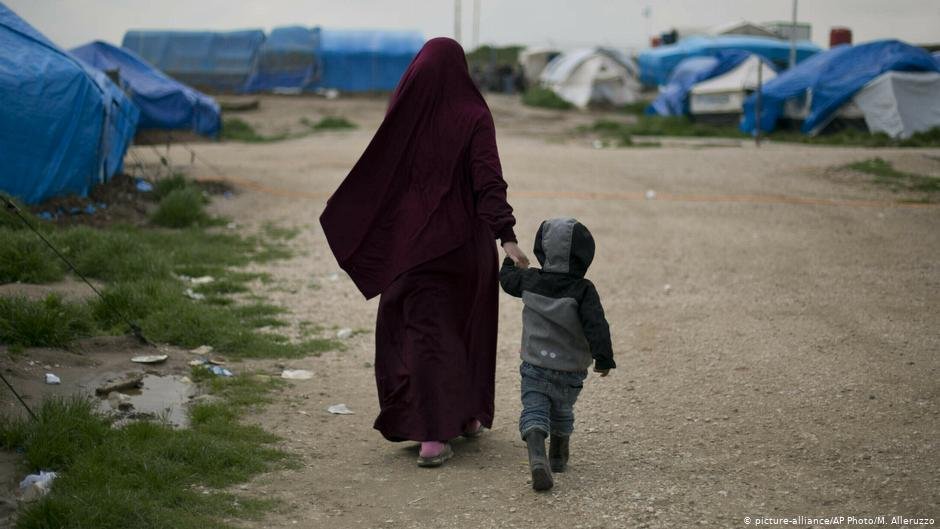 Situation in Syria 'challenging'
At that time, they called the situation inside Syria "challenging" and said the number of returns had decreased in 2021 compared to the situation the years previously in 2020 and 2019. Many Syrians outside their country hope to return one day, but a survey in March 2021 showed that only 2.4% of them planned on doing so within the next 12 months.
In 2022, UNHCR said the situation remained much the same and "vulnerabilities will likely continue to worsen in 2022 due to the challenging socioeconomic situation."
According to the broadcaster Al Jazeera, based in the Gulf state Qatar, Syrians living in Turkey are similarly fearful about being sent home. In May, Turkish President Recep Tayyip Erdogan announced that his government intended to carry out military operations in northern Syria and return up to one million Syrian refugees, in a voluntary return program, to areas of northern Syria where Turkey controls security.
Also read: Syrian refugee unlawfully expelled from Turkey
But Syrians who spoke to Al Jazeera said that the northern part of the country was still heavily militarized and that returning now would mean uprooting the lives they had built in Turkey.
'We left for a reason'
"We all would love to return to our country and build it up again," said Mohammed Hawasli to Al Jazeera, "but we left for a reason, because Syria is at war with itself and we wanted to live in dignity." Hawasli says he is a sales manager for a mobile phone company and currently lives in Istanbul.
The 32-year-old is originally from Damascus but fled in 2012. Since arriving in Turkey, he told Al Jazeera he has married and has two young children who are enrolled in Turkish schools and barely speak a word of Arabic.
"How can we restart our lives after we came a long way to establish ourselves again?" asked Hawasli. "How can we go back to a territory that is supposedly safe but in reality, is controlled by several armed factions belonging to different ideologies and rife with guns?"
President Erdogan has repeatedly promised that he is not going to expel any Syrians, but some members of the community have reported instances of racism and discrimination, and in some cases violent attacks from the Turkish community.
With AP
source : Syrian refugees in Lebanon and Turkey fear being sent back home - InfoMigrants